Colonic Hydrotherapy
Liz Cunningham is a highly experienced Naturopathic Practitioner.  Liz studied colon hydrotherapy (also commonly known as colon hydrotherapy, colonic hydrotherapy and colonic irrigation) with Dr Milo Siewart, the founder of The Association of Registered Colon Hydrotherapists.  ARCH have already established a professional reputation as the first choice for colon hydrotherapy in the UK.
What is Colonic Hydrotherapy / Colonic Irrigation?
Colonic Hydrotherapy or "Colonic Irrigation" is a simple and gentle procedure which is hygienic and odourless. It is a detoxification process and constipation remedy based on the theory that fecal matter may become impacted and cling to the wall of the colon where it can affect the colon's ability to process nutrients and allow toxins to be absorbed into the bloodstream.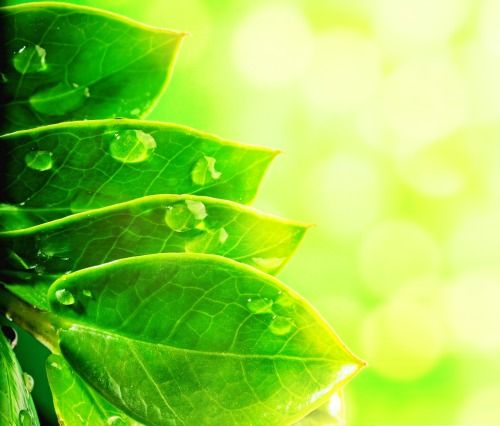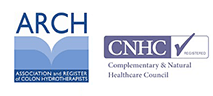 Will I benefit from Colonic Hydrotherapy?
Following colonic hydrotherapy most people quickly experience improved mental and physical wellbeing. The individual speed and level of improvement is dependant on several factors including bowel action, the amount of toxic load, the number of years of preceding bowel problems and past life style.
Liz will be able to advise you on the number of treatments required and how frequently you should have follow up treatments to maintain your desired level of health, as well as other measures including dietary changes.
CNHC Registered
ARCH therapists are registered with the Complementary and Natural Healthcare Council (CNHC) as Naturopathic Colon Hydrotherapists, meeting agreed standards of competency and safety.
The CNHC is an independent regulator, acts in the interest of the public, publishes codes of conduct and ethics and operates fitness to practice procedures. It is the only complementary healthcare regulator backed by the government department of health.
You will receive on going advise and assistance with your health goals at your visit and via email or text when required. All you need to do is ask and Liz is here to help.
Pricing
The price of treatment includes the first consultation, Colonic Hydrotherapy treatment (with colonic massage) which is approximately 90 minutes and includes detoxification, nutritional and health advice from Liz who is a trained Natural Nutritionist with over 30 years of experience in diet and nutrition.  Assistance is on-going through email and text when required.
FIRST CONSULTATION PLUS TREATMENT £110.00
Subsequent Colonic Hydrotherapy treatments, approximately 60 minutes which include on going Nutritional, detoxification & health advice as appropriate with colonic massage.
COLONIC TREATMENT WITH COLONIC MASSAGE £75.00
IF A PERIOD OF MORE THAN 12 MONTHS HAS ELAPSED FROM YOUR LAST APPOINTMENT IT IS ADVISABLE TO BOOK EXTRA TIME WITH ME TO ALLOW TIME TO COVER ANY CHANGES.